Working at 2-cnnct!
Hi, good that you are interested in 2-cnnct. On this page, you will find our open vacancies and some background of 2-cnnct. 2-cnnct is a great company to work for and develop, but not for everyone. We really are a no-nonsense club. We love our profession, and we want to make our customers successful. You will not find frills, politics, bells & whistles with us. 
What does 2-cnnct do?
2-cnnct helps companies digitize their back-office processes and realize flexible and robust IT solutions. In concrete terms, we do this by helping our customers with IT-strategy, enterprise architectures, selections, implementation management, and digital adoption.
We work independently with technology parties, so we can always optimally advise our customers about the right solution. These solutions help our customers realize growth and achieve their strategic objectives.
Who are 2-cnnct's customers?
Our customers are fast-growing companies in the Netherlands and abroad. You can think of innovative scale-ups or clubs that grow internationally through acquisitions. All companies need a good digital foundation to realize their strategy. Organizations where the lines are often short and where our advice is implemented.
Why choose 2-cnnct?
Working at 2-cnnct means choosing your development. We constantly invest in broadening and deepening our knowledge. Digitization is a field in which you cannot stand still. Sometimes it's good to take a step back from time to time. We do this with a study trip and a yearly workation. Your rest in time is also crucial, to see the broad outlines even sharper. Consultancy can be an intensive profession. That is why we plan 30 vacation days every year.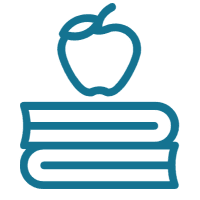 Training budget
Knowledge is the core of our work. That is why everyone receives a training budget of 5000 euros per year.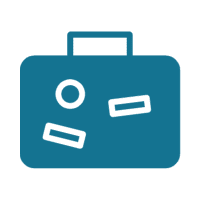 30 vacation days
Relaxing in time is important to continue to deliver quality. That is why everyone is entitled to 30 vacation days.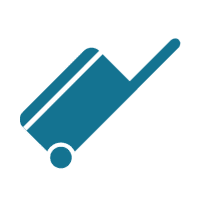 Workation
An annual "workation" at a beautiful location. This way, we ensure that we stay sharp together and continue to help each other as a team.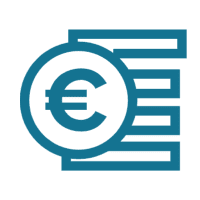 Retirement
You will receive a nice monthly contribution for your pension. You have complete freedom in how you want to use that contribution.
Doing fun work, being the best at your area of ​​expertise, and having fun with each other. That's our world.
Who works at 2-cnnct?
We are a team with a nice mix of years of experience and talented innovators. That mix ensures that we challenge each other and that we can offer our customers the right mix of routine and inspiration. In addition, 2-cnnct is part of a larger network of consultancy companies, Qwinc. In this network, we can combine even more expertise, learn from each other and help customers better.
Our customers
We work for fast-growing companies in the Netherlands and abroad. Companies with a vision. Acquisitions, integrations, expansion: it's all part of it. We are proud to be able to contribute to the realization of their plans by designing and realizing a digital foundation. A foundation they can continue with.
Our office
You will find our head office in the lively center of Rotterdam. A neighborhood full of inspiration and creativity!
Address 2-cnnct Rotterdam:
Westblaak 180, 3012 KN Rotterdam Nederland 

Address: 2-cnnct Northern Netherlands
Lange Marktstraat 1 , 8911 AD Leeuwarden Nederland